July 30th, 2006 by: cheyenne
It takes a surprisingly short amount of flight time to get to Kentucky from San Salvador. The three-hour flight to Houston featured a "Breakfast Sandwich" of a sunny-side up egg, beans, cheese, and ham with an overall effect of, well, sort of weird; a monumentally boring movie that should have been interesting about the McCarthy era and radio; and excruciatingly desiccating air conditioning that had me seriously considering putting Vaseline up my nose in an attempt to keep from mummifying. Houston was underwhelming at best: the immigration guy barely raised an eyebrow when we said we'd been out of the country for nine months and the customs guy was utterly unconcerned with how many bottles of Marie Sharp's habanera sauce I was carrying and just waved us through.
Joshua's cousin Jeff picked us up from the Lexington airport and we headed to his place to hang out for a couple of days until we could pick up our rental car. This is the first time we've been back to the states in nine months and Kentucky is a little extra surreal. The place is really beautiful from the air—it looks like an abstract leaf pattern with light and dark green patches (grass and forest). On the ground, one is struck by the immense clean and neatly dotted freeway. And that all the grass is mowed. Kentucky in the vicinity of Lexington is one vast manicured lawn.
There are also a lot of churches that appear to be able to accommodate more than the actual population available. They have snappy signs to help attract prospective church-goers.
Hip. Serious. Relevant.
A few other things are different since I last remember.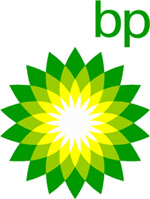 Since when is BP the vanguard of Eco-correct?
In case you can't read this, it says, "natural, whole care, anticavity and tartar control, plus whitening gel fluoride toothpaste," CINNAMON CLOVE flavor! Gel! Whitening! AND tartar control!! I nearly jumped out of my own skin in the middle of the whole foods when I spotted this. We'll be carting no less than ten tubes of this stuff back to El Salvador.