2005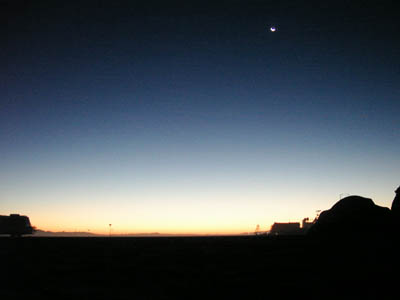 4:30am @ 9:45 & Hysteria!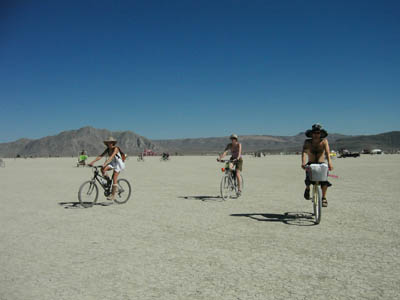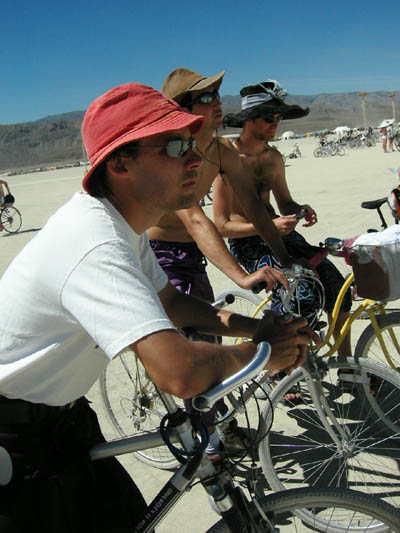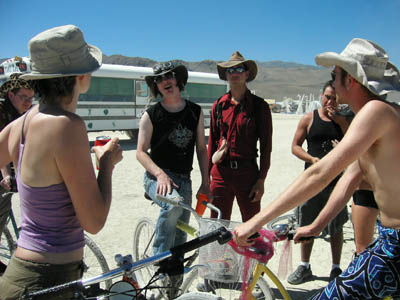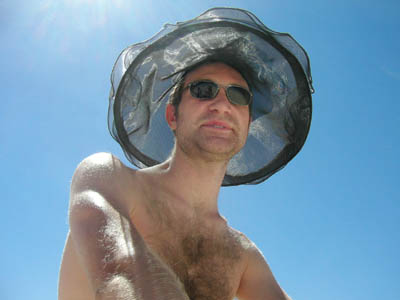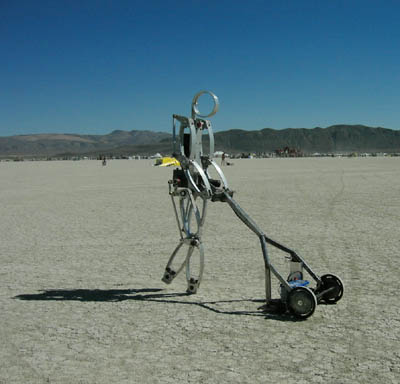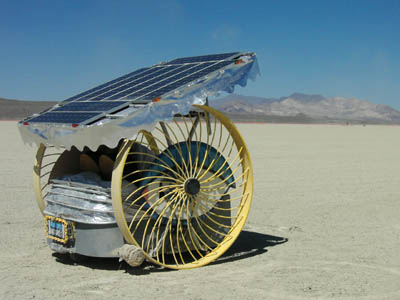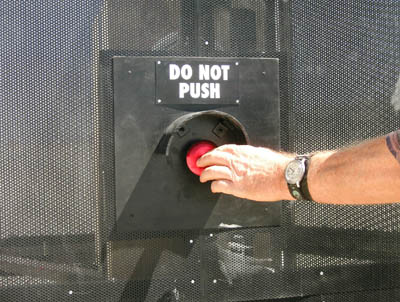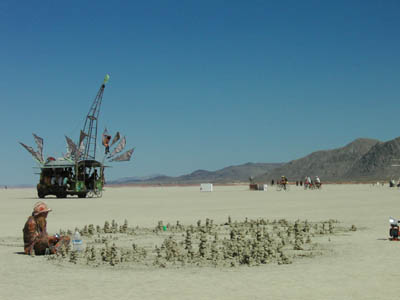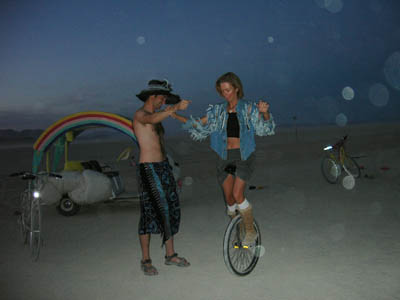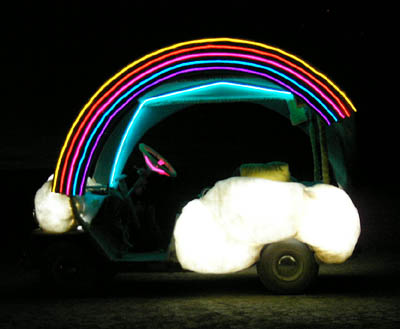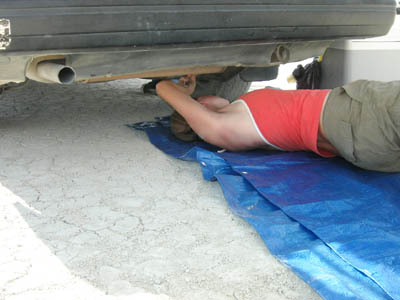 The reason I am lying under the car at 8am is because I'm fixing the gas tank. I ignored the problem (*see "Post Crash" for more details) until the following morning. Lying underneath a car attracts a lot of attention; while I was lying here, a guy from our camp came up to me and said that some other guy (that I don't know) from some other camp (that we had never visited) dropped by and left a "Gas Tank Repair Kit." Word gets around at burning man. The hole was around 1 inch in diameter; I sanded and cleaned the spot and applied the GTRK 2-part epoxy stuff and considered the problem fixed. It's still fine and has not leaked yet.
Fuck Yeah! is a video curtesy of Will taken of our camp and surrounds (to the man and back).
Post Crash is the second part of the video where Will manages to poke a fucking 1″ hole in our gas tank. Which is protected by around 3500 pounds of Volvo. The Swedes had evidently not taken into consideration the threat of an electric skateboard powered by a plushy lobster and driven by a maniac in a cow-print chemise. They captured most of the gas which went to good used recharging the art car, laptop, cameras, etc. We arrived about 5 minutes after the video ended to a few nervous "Nothing to see here; move along"s and a "I've got good news and bad news…"