January 8th, 2006 by: cheyenne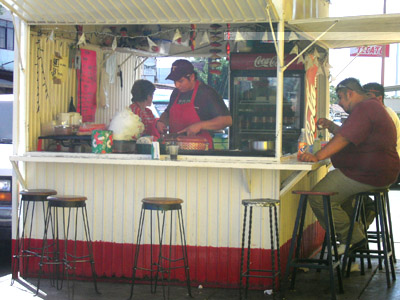 One of our favorite taco stands (asada and adobada, which is the marinated pork).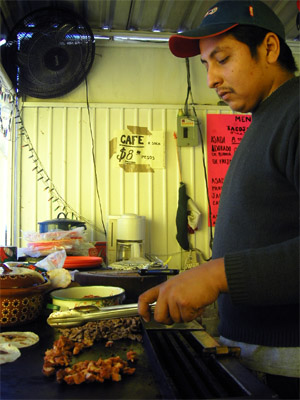 Tacos in the making!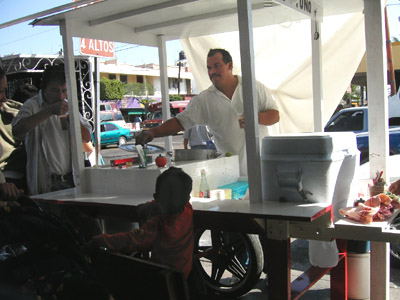 This guy makes what looks like salsa soup (hot); we haven't tried it yet because every time we get to him, we're already stuffed with tacos. We'll get to it…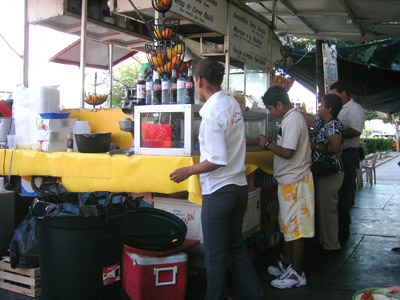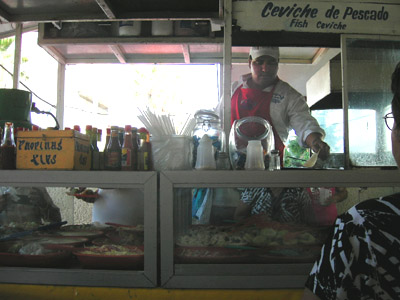 The previous two photos are of a very elaborate and popular stand that has very good fish tacos. You pay one guy who gives you a tiny bit of paper with your order written down, then you give that to the guy at the grill who will always present your place with the careful pronunciation: "feesh tacos." Another woman mans the liquados and washes the dishes.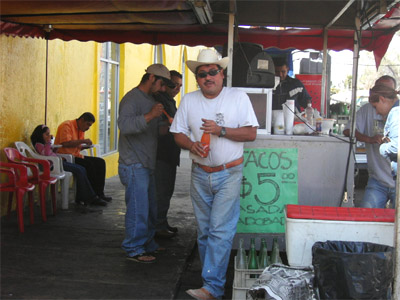 January 6th was Dia de los Reyes (day of the kings), which is a Catholic holiday celebrating when the three kings arrived to the baby jesus and gave him presents. Kids here open their presents (you know, from the kings) at this point and then everyone celebrates with a fruitcake, or 'Rosca.' Every bakery in town is loaded down with these ring-shaped fruit cakes, which represent the crowns of the kings, and something dangerous—possibly involving knives, and then there is a baby jesus inside the fruitcake! A Christmas miracle! (Um, if I understood correctly).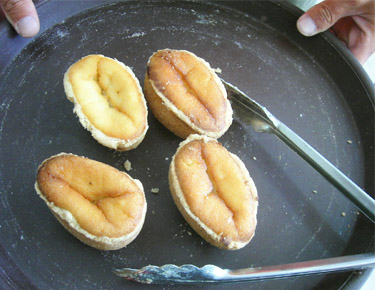 Pussy cakes! Actually, they are our favorite bakery treat aside from the palmeras; they are cheesecakes baked into a slightly obscene shape.