January 13th, 2010 by: cheyenne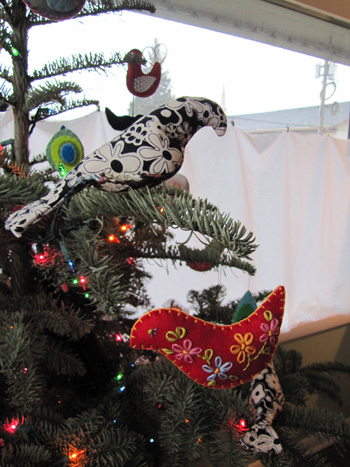 Some of the bird ornaments I made for our tree (and for little christmas gifts). The black and white one was a pattern I got online. I doctored the original pattern to add interfacing to prevent stuffing lumps and I reinforced the tail. Essentially I turned a reasonably quick and easy pattern into a royal pain in the ass. My specialty!
All the other felt birds were ideas I ripped from making random google image searches. I made them out of wool felt and embroidery floss. I haven't really ever embroidered before but there are a lot of online tutorials.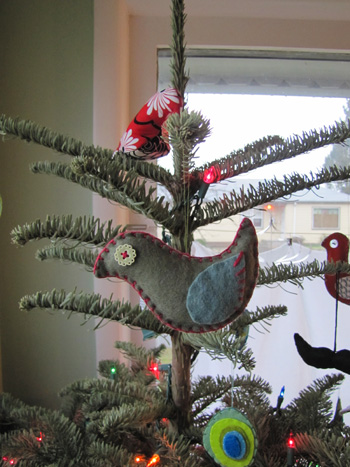 I took Ronin's mobile apart temporarily to add raindrops to the tree.
I felt compelled to make a mustache ornament since they are ALL the rage this year. Mustaches, not specifically mustache ornaments, but I imagine they are out there.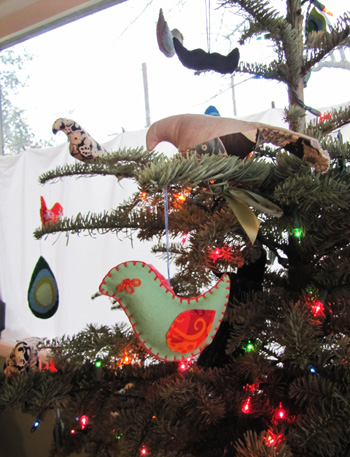 Ronin loved the birds. I made several of the stuffed fabric ones and put them on the lower branches. Ronin had a field day rearranging them each morning.