Saturday, December 19th, 2009
In September we made a short trip to LA to see Ronin's new cousin Damon. I don't think were any help, but we had a lot of fun playing with Riley and cooing at Damon. We also drove out to Claremont for Maddox's first birthday party. The country fair theme was great and we ended up with some good pictures that didn't make on the blog because it was right before our trip to the south. All the kids got copies of Open The Barn Door as party favors. Ronin really liked her's and yesterday I finally managed to catch her reading it to Nigel.
It's hard to catch these moments because she usually stops by the time I get the camera out.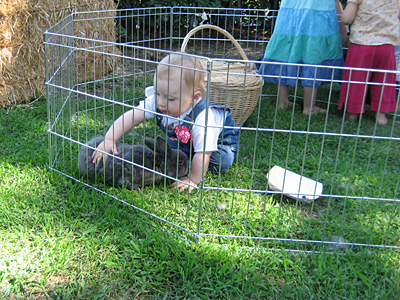 The bunny was a star attraction.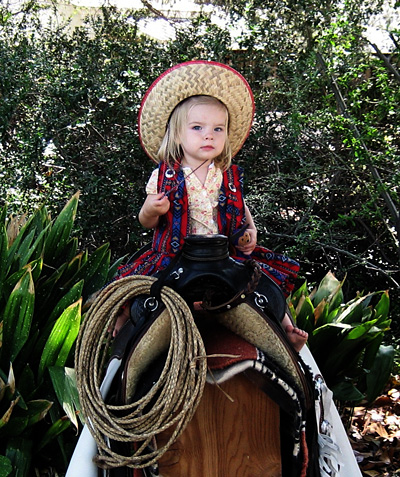 Ronin finally had a chance to wear her western duds.