February 21st, 2008 by: cheyenne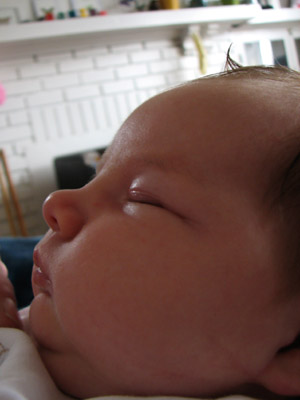 Sort of uncanny, isn't it?
---
3 Comments on "I'm just sayin'…"
Peg Bowden says:
February 21st, 2008 at 3:21 pm

Did you know that Alfred Hitchcock weighed in at 300 lbs at one point?? Baby Ronin is definitely getting enough to eat these days. She is so cute!! And you are doing one great job in the feeding department, mama. I love the little curl on top of her head. (so did Hitchcock, apparently) Absolutely uncanny. —Gramma Peg

jeff says:
February 22nd, 2008 at 9:16 am

I just got to a internet place Lake Charles, La, sooooo wonderful wow Ronin
looking fwd to coming up to Or.
jeff

CJ says:
February 24th, 2008 at 7:20 am

That's pretty uncanny actually.
Leave a Comment