November 5th, 2010 by: joshua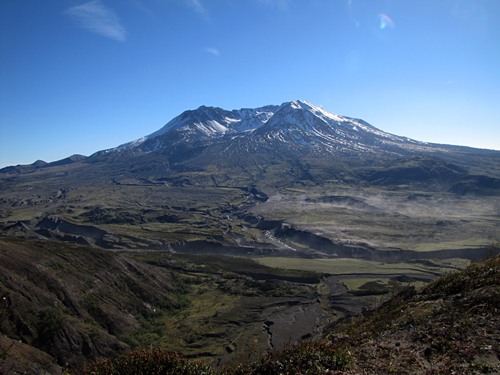 I wanted to get up to Mount St. Helens this year since it's the 30th anniversary of the eruption and I haven't been up there in at least 15. I thought we had missed our chance, but we had a few beautiful days this week so we made the trip.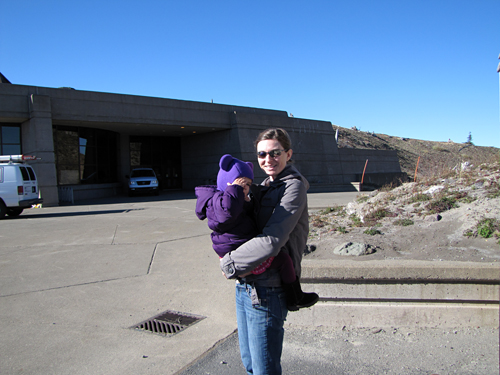 The Johnston Ridge Observatory was closed for the season and the place was mostly deserted. The wind blasted us with grit as we peeked over the edge and I could barely hold the camera still enough to get a picture. Ronin enjoyed our stories about the mountain exploding, but hated being out in the wind.
[Coldwater Lake]

[Sliver Lake]
On the way out we stopped at Silver Lake to hunt for giant maple leaves and mushrooms. There were many but mostly not the mushrooms we wanted. I did find one large lobster.