September 2nd, 2008 by: joshua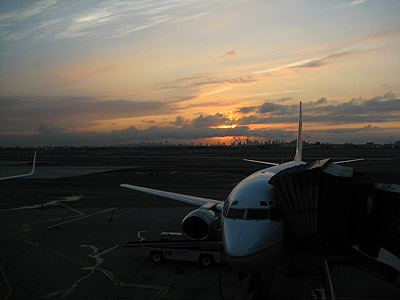 [Sunrise over Manhattan from Newark International Airport (large)]
Nothing like an hour in at the Newark Airport to dispel the ideal that the US is mostly homogeneous. If all those freaky New Jersey people hang out in at the airport, I wonder what it's like at the DMV.
This photo was taken on the trip out, we're still in Maine (Rockland).
Happy Birthday Jeff!