May 15th, 2007 by: joshua
My cousin Danielle got married last weekend and as part of the festivities we all went sailing on a couple of racing trimarans. They aren't as roomy as the TimeMachine but boy are they fast. Even loaded down and in light air we still zoomed around at a good clip by our standards.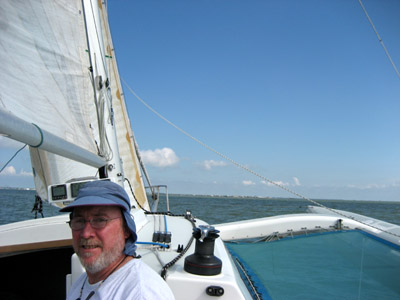 [John Williams on his F-31 Gimme Samoa]
If you look behind his head you can just make out the speed of 7.2 kts but you can see by the water that it can't be blowing much more than 8.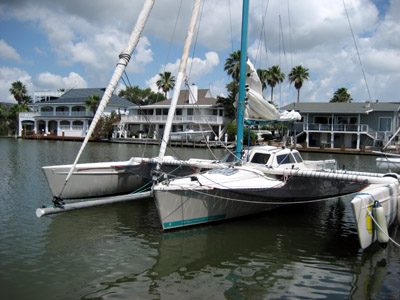 [Wing and a Prayer]
My uncle (Bill Coxwell) built this trimaran out of a Moore 30 and a Stilletto 23. Very cool.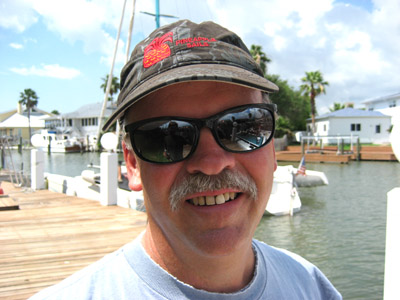 [Bill]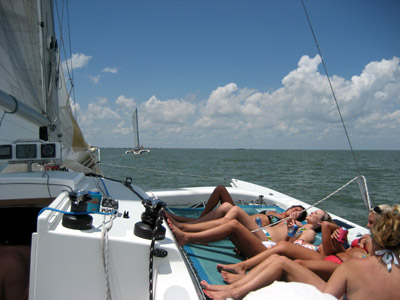 [Gimme Samoa with Wing and a Prayer in the distance]
We got all the girls on our boat leaving Bill with all the muscle.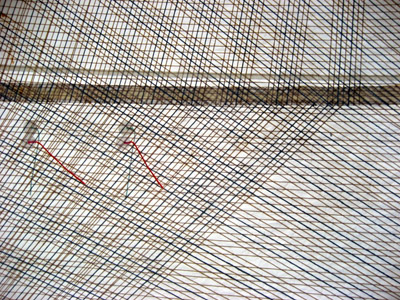 [Fancy sailcloth]