October 13th, 2009 by: cheyenne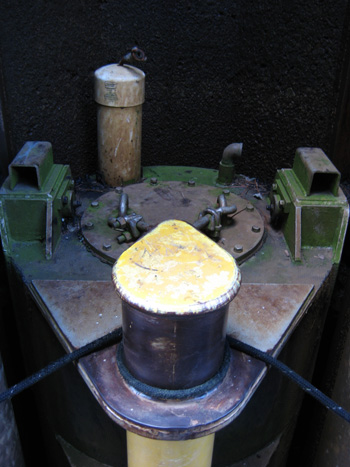 From where we got on the boat in the Tennessee River, we've come down a number of locks. It's a much lower key affair than the Panama Canal locks (here with Adagio, here with Woodwind, Time Machine part I, and Time Machine part II). We simply call the lockmaster on the radio as we're approaching, he gives us the green light, we drive on in and tie up. The most complicated it gets is when he requests that all hands on deck wear life jackets.
The above is the floating bollard we wrap our line around.
The lock doors are shut behind us and we are slowly going down.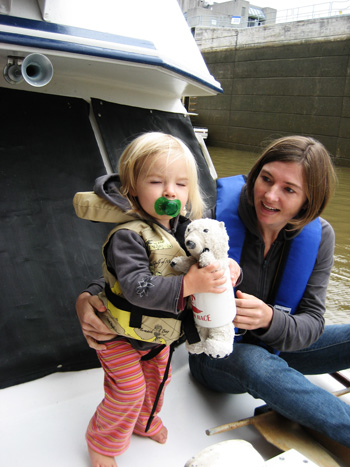 All hands on deck in their life jackets (Nigel too!). I'm trying to persuade Ronin to let go of her nap so we can get a better picture.
Our "better" picture, sans nap.
HOLY COW. Nap replaced and baby cool.