January 26th, 2010 by: cheyenne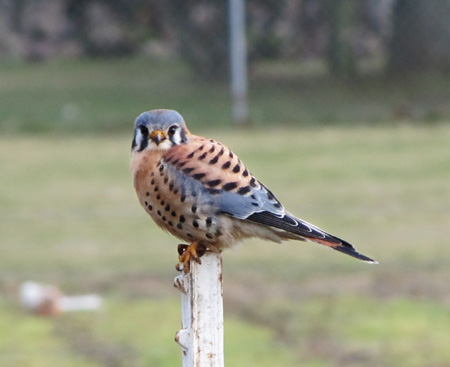 Recently we decided to take Ronin and go drive off into the wild blue muddy yonder in search of some farm animals. Horses or alpacas or something. Ronin likes these kinds of things.
After it took us a million years to get out of Portland due to some missed freeway on-ramps, we found ourselves up some windy road in the gorge. We had to drive a surprisingly long distance before we spotted our first cow. Then we couldn't stop and admire said cow because the road was narrow and there was no shoulder. We finally found a place to pull out and look at cows and were shocked to discover that some kind of mean evil wind was blowing up in the gorge. It was hard to walk, and it was instantly freezing. We walked 30 feet, mooed at the cows, checked out that awesome little bird of prey, then all but ran back to the car and drove back home.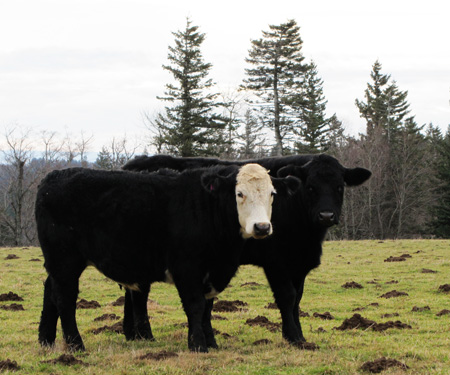 [Moooooo moooo moooo. Mama what's the cow doing? Cows say moooo.]
Edited to add: Ronin has since named the bird "Post" and the cows "Honey" and "Whiteface." We say hello to them every morning.