March 22nd, 2009 by: cheyenne
Joshua's dad Jeff finally made it up here to visit; he has been at work (at sea in the Persian Gulf) for the past several months and hadn't seen Ronin since she was just a little blob.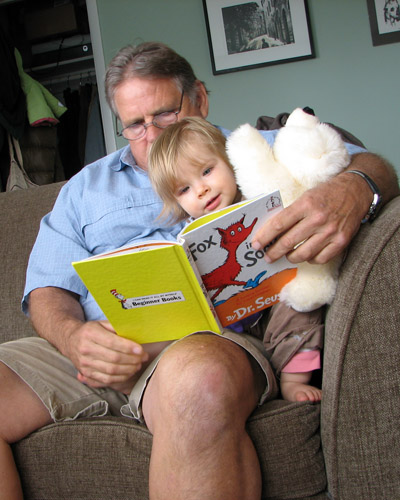 I wish the weather could have cooperated a little more. We had either bleeding cold with a mean evil wind or rain and dreariness. Every outing we could squeeze in took two tries because we had to retreat back to the house and pile on more clothes.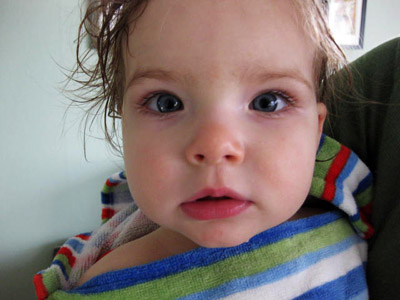 Jeff took the following photos; this one is of Ronin right after a post-dinner bath.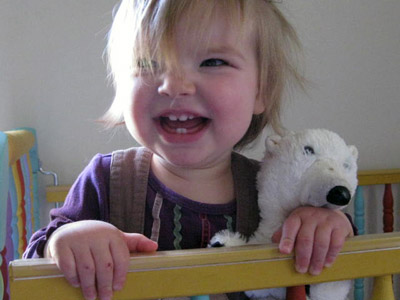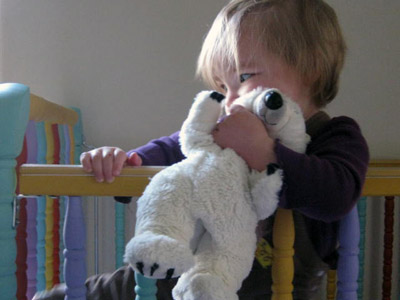 Ronin usually wakes up from her naps happy and rested. It's such a stark difference from how it used to be and I love it.