October 22nd, 2006 by: cheyenne
We've been just hanging around here for the past few days. It has been raining every day off and on and the last three days have been very wet. Yesterday it was raining before we got up and didn't stop until around 10pm, when it suddenly cleared up and stars shone. Today seems to be clearer so hopefully things will dry out a little (like our laundry).
We crossed the bay to Mata de Caña and dinghied over to a neat beach nearby.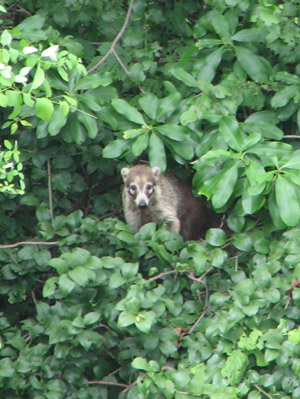 Coatis, we think. There were several of them, including two babies, walking along the rocks. Then they climbed up into the trees and watched us.
Pelicans. I still find it amusing to see these huge birds hanging out in jungle trees.
Hermit crab.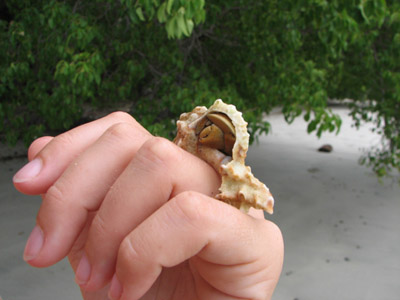 Hermit Crab Art Jewelry.