March 3rd, 2008 by: joshua
A quick photo spread of all the visitors we've been having lately. Cousin Jeff, Larry, Earl, and Hans have been here too but somehow managed to stay out of our lenses. We even had a surprise visit from Jerry and Joni, our friends on Lotus who you may remember from the infamous bar crossing at Bahia del Sol.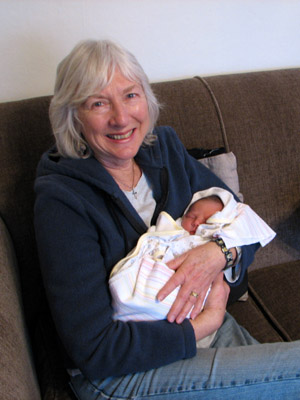 Grandma Peggy!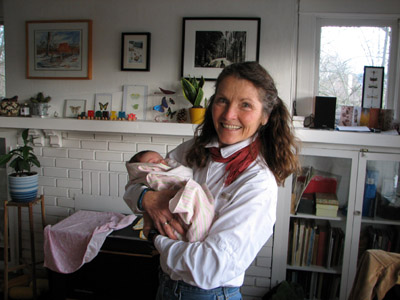 Grandma Cheryl!
Great Aunt Cindy!
When Uncle Sage, Auntie Elise, and Cousin Riley came through Riley wanted to see the snow (she just didn't know it yet). We all piled in their rental because it was bigger than our car and had four doors. Still, it was tight. Those car seats take up a lot of space and it's pretty inconvenient to travel with 4 adults and 2 kids. We made it but I'm not sure it was legal. The kids were safe at any rate.
We all enjoyed a brief frolic in the snow. Ronin was pretty oblivious and I had to shove a bit of snow down her shirt to get any kind of rise out of her.
I don't think she'd last too long if she were abandoned in a snow bank. Not even in the Eddie Bauer™ wilderness off-road car seat.
Most recently Michelle spent a few days with us. We took Ronin on her first nature outing up to the gorge.