April 18th, 2007 by: joshua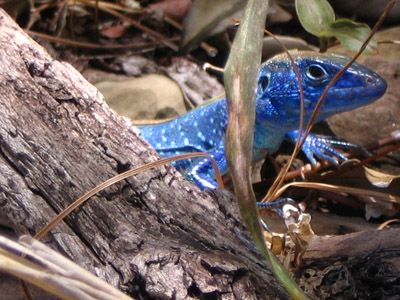 Isla Providencia, Colombia
These lizards abound on the island. This creature seems to be unknown to science (or at least the internet). I can find zero information even on massive lizard fetish sites. One site even claims that "the worlds only blue lizard is threatened with extinction." I thought for sure it would be it but no. That blue lizard (an anole) is totally different and from Isla Gorgona (ironically also Colombia). None of my pictures turned out so I stole this one from Velella.
We're on Isla Mujeres and legal. Much to our chagrin, we have to go to Cancun to pay the API fee which can only be paid there. Welcome to Mexico. Last time I was here we were on Jade (a searunner 40 built by my dad). 20 years ago.
Happy Birthday Tucker!