June 23rd, 2006 by: joshua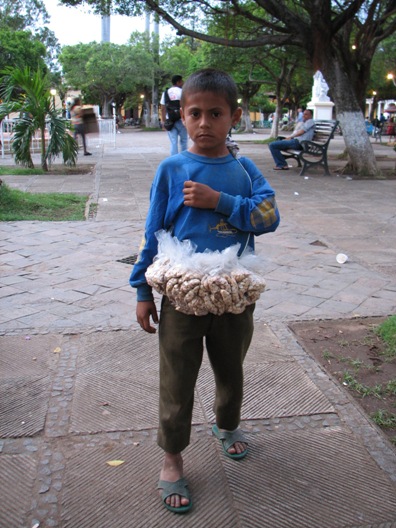 Granada, Nicaragua.
This kid stalks central park selling little bags of peanuts for a cordoba. I told him I'd buy one if I could take his picture. He made me pay 5 and then almost didn't give me any peanuts.
Peanuts are called Maní in Central America. As opposed to Cacahuates in Mexico.