Friday, May 14th, 2010
Joshua had to go outside with a flashlight to search for Batbear, lest he be carried away by the raccoons while we slept. He found him stuffed in the bushes along the house like this: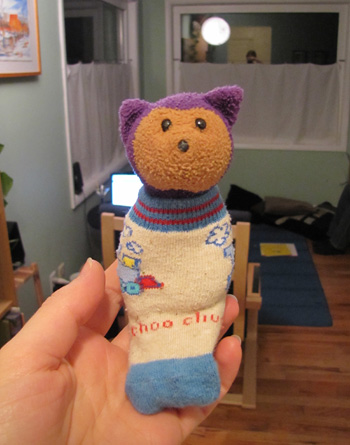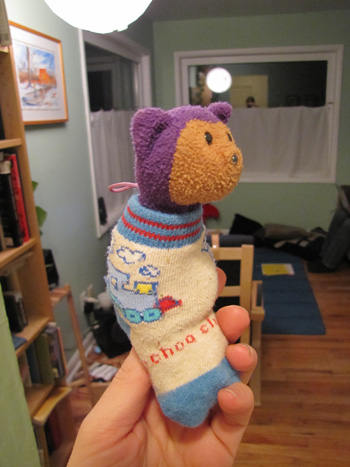 If that's not funny enough, here's what she put on Nigel (we've been learning all about "big girl underwear" lately…):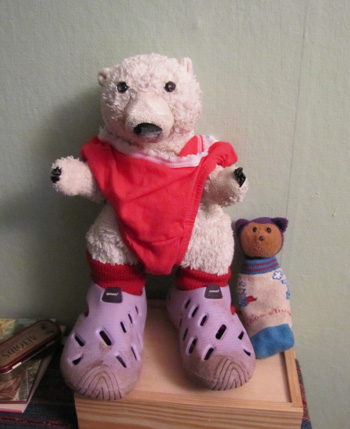 It's kind of embarrassing. We don't let him out of the house like this.